One of my favourite occasion cakes!
Posted on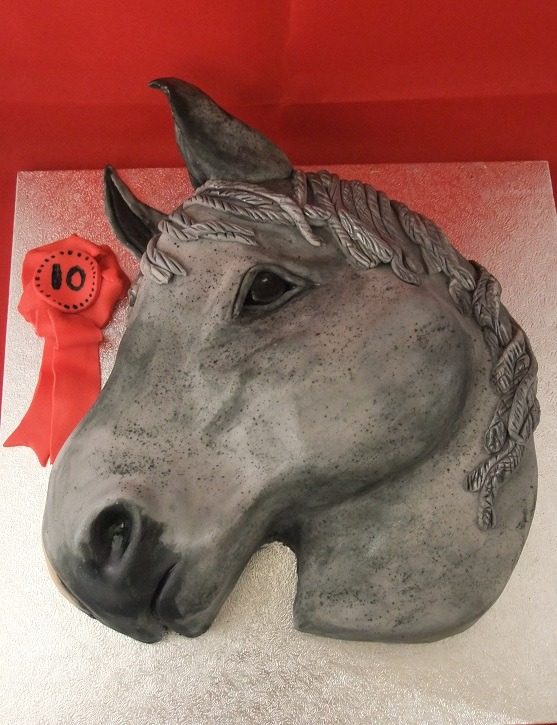 I am a huge lover of horses, and with lots of horsey friends it was only a matter of time before the horse head birthday cake orders came flooding in!
And here is one I recently made for my friends little girls birthday party.
The sponge is chocolate madeira cake with chocolate buttercream, I used madeira cake due to the density of the sponge, it makes it a lot easier to carve.
To get all the detail in the correct places I painted the cake with fondant dye, I must say, I really enjoy painting my occasion cakes, it's very relaxing!
I am off to sell lots of horsey cupcakes at my local riding club AGM meeting tonight, think I'll take a photo to hope for more orders, I can't wait to make more horse head cakes!