A funky way to brighten up your Vanilla sponge cake.
Posted on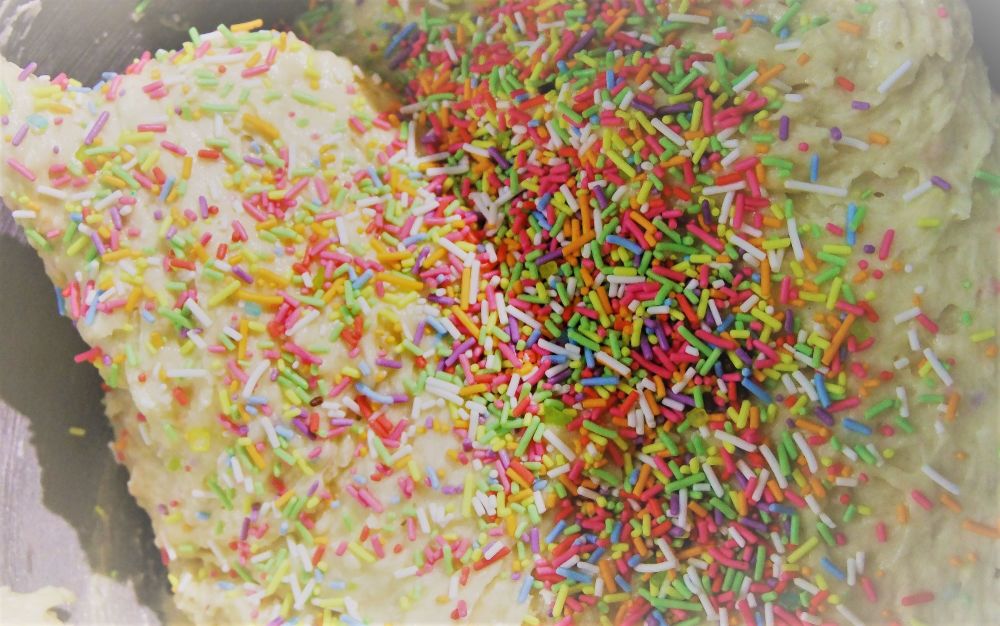 We recently had a customer who was turning 30 and wanted a really colourful cake to help her celebrate.
We made her a two tier semi naked cake which went down a storm. As a little surprise we added some 100/1000's to the cake batter (pictured above!)
So when she cut in to the cake the colour continued throughout and she loved it!
It's the attention to detail that always pays off.