Horse head birthday cakes.
Posted on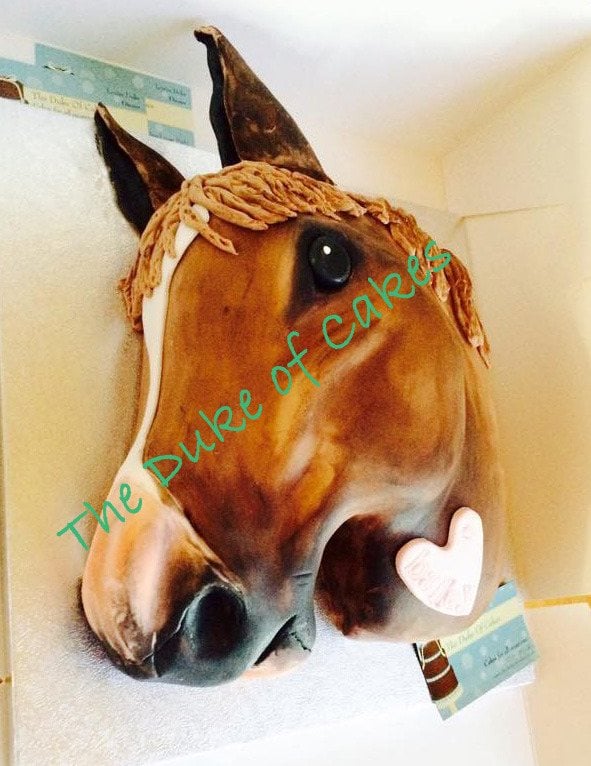 Meet Bailiey!
The proud owner of this beautiful horse sent me a photo of the cake I made of Baileys. He's a skewbald gelding with a very cheeky face. I hope I captured the full cheekiness in this birthday cake.
I love making different horse head cakes. Everyone seems to be different.
I hope you like it.