Think this is my best ever customer feedback!!
Posted on
I made a lovely 3 tier wedding cake for a couple last weekend. The wedding was in the Roman Baths, the venue was simply stunning!
Here is the message I received from my customer the following day...I just had to share this with you!
Louise, who I am now going to call cake legend Louise.
Just a quick message to let you know I was blown away
by the cake! I hope you are proud of your work because you couldn't
have done any better. You nailed it. I was so taken aback when I saw it
I knew it was going to be good I didn't realise it would be THAT good.
I just wanted to let you know how perfect it was because it simply was and it tasted amazing
You have a lifelong customer – Lou Moakes 6th June 2016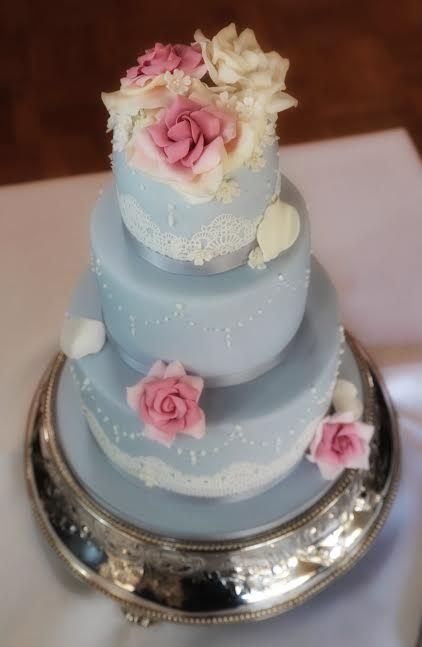 Bottom and middle tier was fruit cake and top tier lemon with lemon curd filling.
All sugar flowers hand made by me and pipped detail using royal icing.
The lace around the bottom of the tiers is made using cake lace. All edible.
I hope you like it. Lou xxx