4 tier naked wedding cake.
Posted on
The Duke of Cakes created this beautiful naked wedding cake for a wedding this weekend in Bath.
I haven't made a 4 tier cake for a while so it was great to make one again.
The bottom tier (10" sponge) was lemon with lemon curd and white chocolate filling, the 8" and 6" sponges were chocolate with Baileys buttercream and the 4" cake on top was a gluten-free lemon sponge with lemon curd and lactose free white chocolate filling.
I decorated it with a selection of red fruits including raspberries, strawberries and grapes and a couple of blackberries to have a change of colour. If you look closely you can see I added some white edible flowers around the whole cake. To finish it off I sprinkled on some icing sugar.
The cake topper was supplied by the bride and groom, I think it looks really sweet on top!
I hope you like my 4 tier naked wedding cake as much as I did!
xx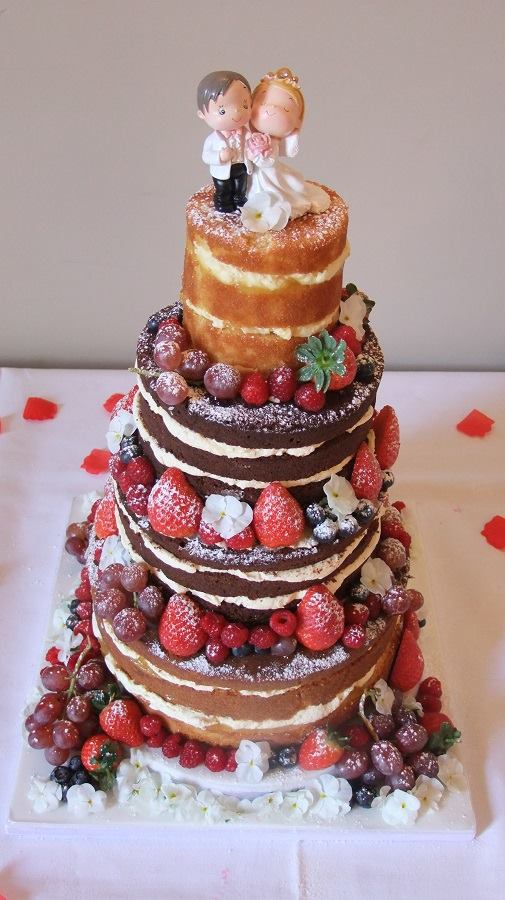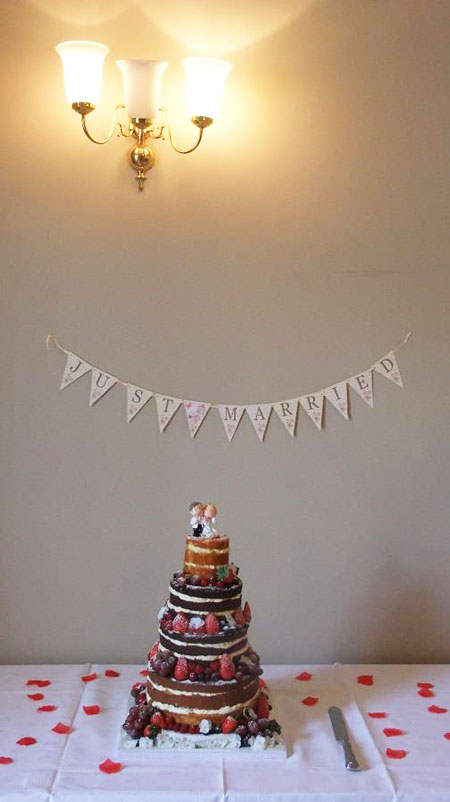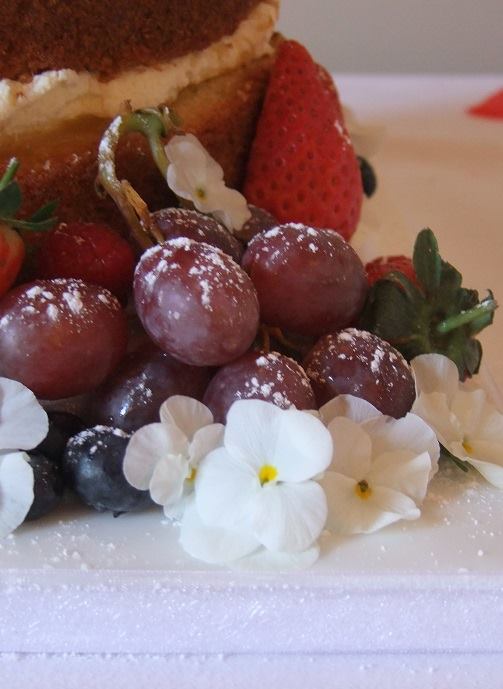 xx