Louise made our wedding cake, it was the most beautiful cake I have ever seen, and eaten! Totally above and beyond all my expectations. I was expecting to be eating cake for days after.. however it was so popular with all our guests there was none left over! The flavours were all delicious, we had an additional vegan cake too which was fantastic!
Louise was a joy to work with, I loved talking to her about the design and the process! She is so talented and a lovely person, her dedication and skill are clear to see, a true artist.
I wouldn't hesitate to recommend her and would love to work with her again.
Cristina Patriarca - September 2022
Louise has been fantastic, from start to end. Positive, can-do attitude, supportive and attentive to our needs. The cake was not only beautifully decorated, but also super delicious - as we wanted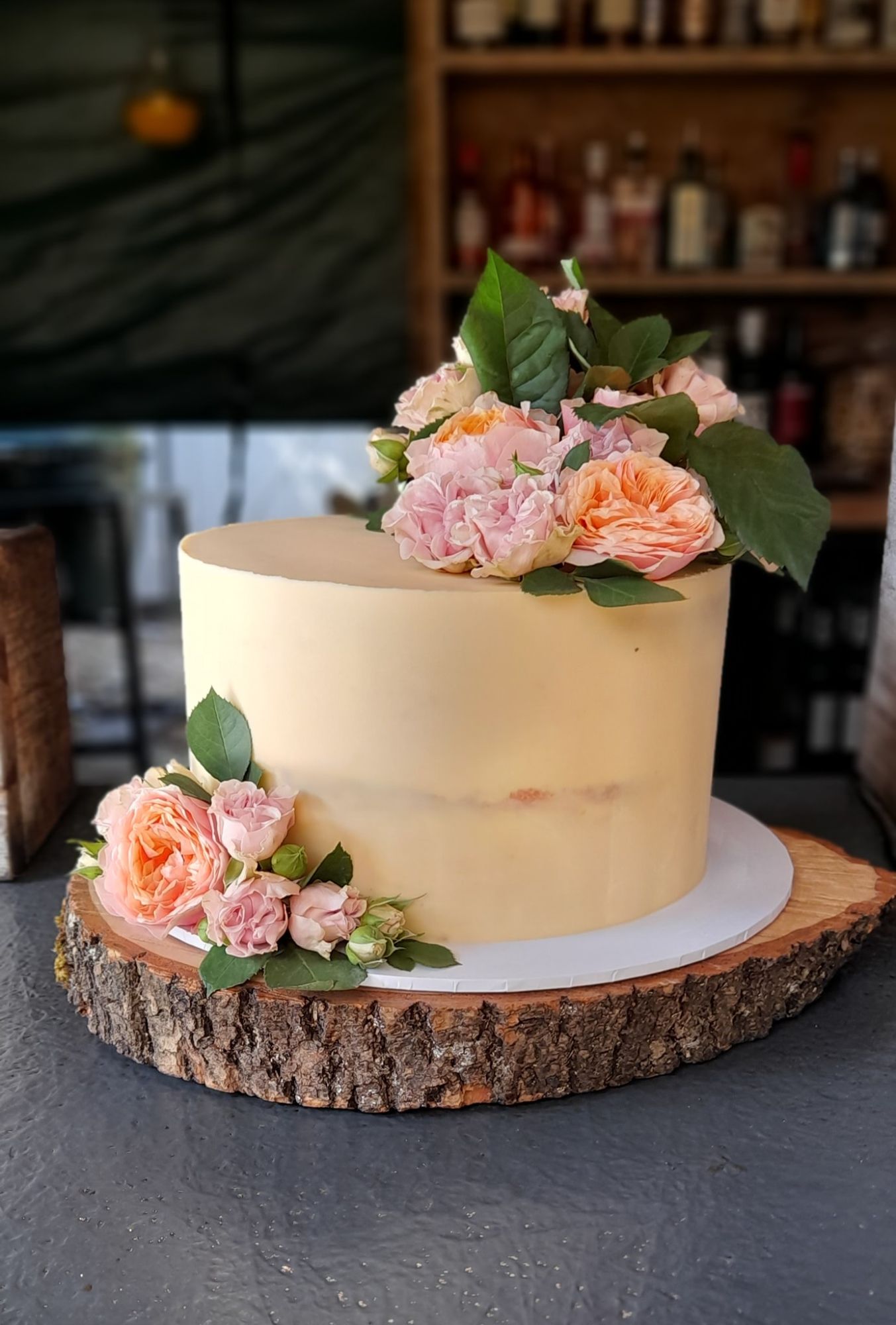 The Duke of Cakes made mine and my husband's wedding cake, it looked and tasted absolutely incredible. We chose two different flavours which were both equally fantastic. The service we received during the planning process was excellent and Louise was so lovely to deal with. We couldn't recommend highly enough. Thanks so much!